Serves 6
Ready in 1H + 3H marinate
The tandoori chicken
1 kg chicken meat (your choice) in medium sized chunks
Juice of 2 lemons
1 tsp chilli pepper powder
1 tbs salt
Marinade
250 grams yoghurt
1 tbs turmeric ground
1 tbs masala (or curry)
3 garlic cloves (mushed in a mortar of finely chopped)
4 cm fresh ginger root (mushed in a mortar of finely chopped)
50 grams unsalted butter for cooking
The Sauce
You can prepare it in advance, just stop right before adding chicken and cream (the cream has to be added right before serving)
3 cm fresh ginger root
2 garlic cloves
1 onion
1 chilli pepper
6/7 green cardamoms
2 cinnamon sticks (3 cm each)
2 cloves
1 tbs coriander seeds
120 grams unsalted butter
500 grams tomato puree
120 grams fresh cream
10 almonds
fresh cilantro
Dice the chicken. Massage it with the juice of one of the two lemons, add the chilli pepper powder and the salt. Set aside.
Meanwhile put together all the ingredients for the marinade and mix well.
Add the chicken. Let the marinade stand in the refrigerator for at least 3 hours.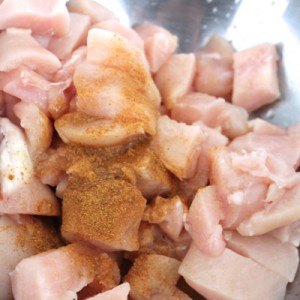 When ready, heat oven very high – (250° C) and put the pieces of chicken on a skewer and put the on a dripping pan coated with parchement paper (or even better if you can barbecue them). Cook them for 15 minutes all water should be gone – in case discard excess water and put back into the oven again. While cooking brush them with a little of butter.
Meanwhile, by mean of a mortar, crush finely the spices separately. Peel the cardamoms and use only the seeds.
Mush the garlic and the ginger (with a mortar or chop them very finely), and chop finely the onion.
Mush the almonds (in case you can also use a tablespoon of ground almonds).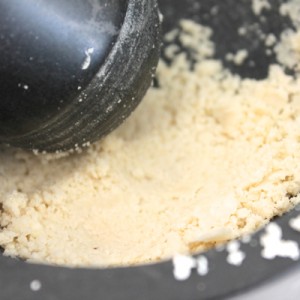 Heat the butter in a pan on medium-low heat, when hot add the cardamom and let fry for a couple of minutes. Now add the cinnamon, the cloves, the coriander and the curry. Fry for 3/4 minutes until the fragrance will emanate from spices.
Now add the chilli pepper, the mushed garlic, ginger and the onion. Fry them for 7/8 minutes.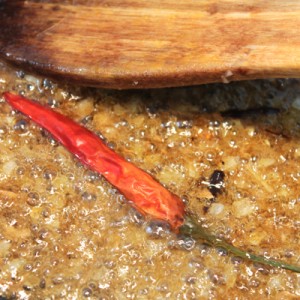 Add the tomato puree, season with a bit of salt and a teaspoon of sugar. Let simmer on low heat for 15/20 minutes (until the butter will separate from the tomato puree.
Now add the almonds (mushed or ground), add a cup of water and bring to a boil.
Add the cooked chicken and let simmer for 8/9 minutes.
Now add the cream, bring back to a boil and let simmer for other 5 minutes. If it is too liquid let simmer for some more time, if it is too hard add some water.
Adjust to taste. Serve sprinkled with fresh cilantro and with steamed basmati rice.