In Italy we always tend to boil the broccoli before we strip fry them. This recipe instead uses raw broccoli. In Asia they cook the vegetables very quickly to maintain savor and nutrition properties. That's what I am proposing you with these charred broccoli.
Serves 4
Ready in 20 minutes
300 grams broccoli florets clean
2 garlic cloves finely sliced
2 hot chilli peppers
4 tbs extra-virgin olive oil
30 grams butter
salt
Dry the broccoli floret with a cloth (they must be really dry to char well).
Stir-fry the garlic and the hot chilli peppers with the olive oil.
Add the butter and a pinch of salt.
When the butter is melted, add the broccoli florets.
Let them char – high heat – for 12/15 minutes. Shake the pan every couple of minutes.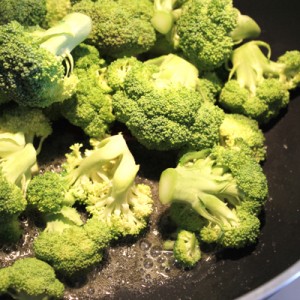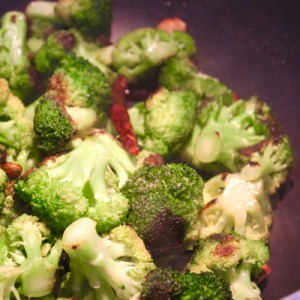 Seve.