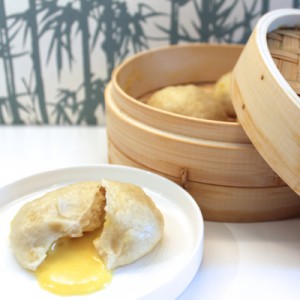 15 pieces circa
Reasy in 2 hours
(filling to be prepared the night before)
Filling:
6 hard boiled egg-yolks
150 grams granulated sugar
60 grams mlik powder
80 grams coconut milk
70 grams cornstarch
120 grams unsalted butter (soft)
1 tsp vanilla extract
Dough:
420 grams all-purpose flour
100 grams cornstarch
7 grams active dry yeast
half tsp baking powder
70 grams granulated sugar
20 grams vegetable oil
240 grams warm water
Blend the hard boiled egg-yolks with the other ingredients.
Put in fridge for 2 or 3 hours until thickened (in case put it 30 minutes into the fridge to have it thicker), spoon the mixture into 20 single portions and roll them quickly with you hands in form of balls. Freeze them overnight.
To prepare the dough, mix all the dry ingredients, make a well in the center and pour in the wet ones. Mix and knead well for 15/20 minutes (add flour or water if necessary). The dough should be soft and still a bit wet.
Set aside fro first proofing. After 1H/1H30 mins, break the first proofing and set aside once again for other 40 minutes. Divide the dough into 20 small portions.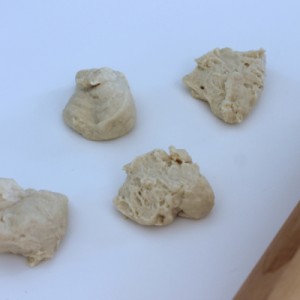 Take a portion of dough into your palm press in a frozen filling ball and close the filling with the dough, seal it well.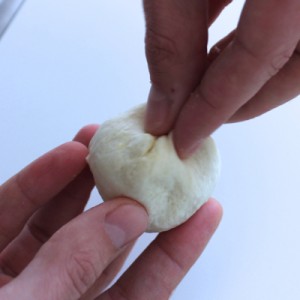 Put the Liu Sha Bao into a bamboo steamer, cover with the lid, put into a pan and pour boiling water into the pan (2 cm), Steam, covered, at medium heat for 8/9 minutes maximum (do not overcook or the filling might spill out). Serve hot.