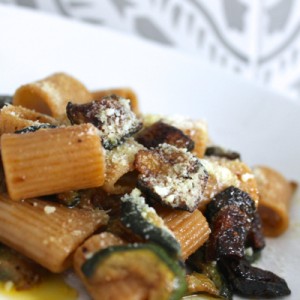 Serves 4
1H
350 gr pasta (short maccheroni)
4 aubergines
3 anchovies or 2 cm anchovies paste
2 garlic cloves
half glass of olive oil
100 grams grated pecorino cheese
ground dried chilli peppers
500 ml frying oil
Heat the frying oil. Dice che aubergines into small pieces  max 2 cm long.
Fry the aubergines in the hot frying oil until golden brown. Set aside.
Bring enough water to boil. Meanwhile stir fry the garlic (minced or full cloves at your choice) along with the anchovies (or anchovie paste), and add the aubergines, mix well. Set aside.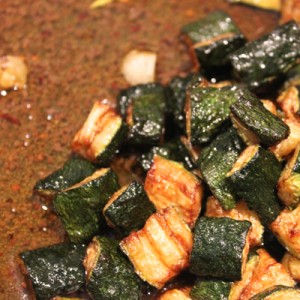 Cook the pasta as per directions. Once ready add the cooked pasta and stir it on high heat for a couple of minutes. Serve and sprinkle with grated pecorino cheese.