Serves 4
ready in 20 minutes
2 tbs white vinegar
2 tbs water
a pinch of salt
3 egg yolks
250 grams butter
2 lemon drops
Bring to boil the water and the vinegar and reduce to 1/3.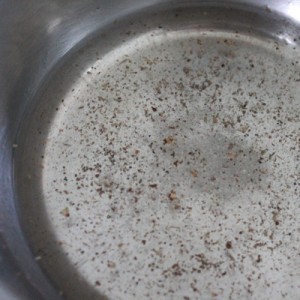 Take off from fire and let cool down a bit. Meanwhile melt down the butter in a double saucepan. Add the egg yolks lightly beaten to the vinegar and water reduction. Mix well.
Return the pan on the fire – medium low heat an whisk in the melted butter slowly. Until the sauce is fluid and smooth.
Never bring to boil. The egg will thicken the sauce but if it boils it might separate. In this case add a few drops of water.
Keep warm until served.